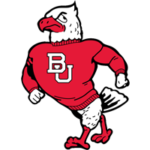 March 13, 2020 – In light of announcements that were made last night by both Biola University and the Men's Collegiate Lacrosse Association (MCLA), the 2020 Biola men's lacrosse season has come to a premature end. Biola University has announced a move to online classes for the remainder of the semester, beginning March 23. Students will also have the choice to remain in their on-campus housing, or return home at that time. The MCLA has cancelled the national championships and suspended all games until April 6.
Those decisions, combined with other factors, have led to the unfortunate cancellation of the remainder of the 2020 season. As more and more teams, conferences, leagues, and schools cancelled spring sports across the nation it became increasingly clear that our season was in jeopardy as well. To disregard the warnings and press on would be foolish at best, and making the safe decision to end our season far outweighs putting our student-athletes at risk.
To say that we, along with hundreds of student-athletes across the nation, are heartbroken would be an understatement. As a team we talk about an equation for life: E+R=O. Event + Response = Outcome. An event of this magnitude requires an equal response. As a team, we are prepared to make the best response we can to achieve the outcome we strive for. Because of that, we are incredibly excited for the 2021 season, our 20th anniversary, to continue what we started in 2020.
Thank you for your support and help this season. It certainly didn't end how we wanted it to, but we are thankful for the time that we did have on the field.
Go Eagles!
Aaron Klett
Head Coach