Posts tagged
peter williamson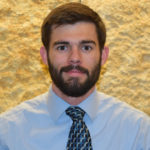 May 1, 2017 – As part of our Biola Lacrosse Connections newsletter, we feature a player from the current team, and ask them "Why did you choose to join the Biola lacrosse team?" May's featured player is Peter Williamson. Peter is a junior in his second season with the team. In 2017 he set the single season record for groundballs with 104. Here's why Peter chose to play lacrosse at Biola:
I grew up playing sports. Ever since I was old enough to play t-ball I cannot remember a year when I was More >
April 27, 2017 – The 2017 Biola University men's lacrosse season ends with 21 (!) new updates to the team's record book, including three new top-dogs in their categories, and two new entries to the career groundball category. There's a lot to cover from this season, so grab a snack and settle in for the long haul.
Single Season Records:
Senior attackman Jon Prichard adds yet another record to his storied Biola career, tying his 2016 goals output with 50 goals in 2017, keeping him firmly at the More >
May 9, 2016 – The 2016 Biola University men's lacrosse team found themselves updating the record books at the end of the season. Seven different players found themselves making new Top-10 marks in both season and career categories.
Junior midfielder Bryce Hummel and junior attackman Jon Prichard both set new marks for Most Points in a Season with 72 and 63, respectively. Hummel and Prichard also found themselves setting new records for Most Goals in a Season with 56 for Hummel and 50 for More >