Posts tagged
bobby welty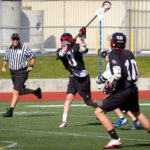 April 22, 2013 – Despite a record that fell short of expectations, the Biola University men's lacrosse team find themselves in the Southwestern Lacrosse Conference playoffs for the fourth year in a row. The Eagles have been to the playoffs every year of the conference's existence, as they split from the Western Collegiate Lacrosse League after the 2009 season.
Biola's season started out with four straight losses, two at the hands of MCLA Div. II teams who finished the regular season ranked in More >
March 10, 2012 – The Biola University Eagles won their third conference game of the 2012 season, extending their winning streak to three games, and placing them squarely on top of the Southwestern Lacrosse Conference Div. 2 Western standings. The visiting UC San Diego Tritons entered the game 2-0 in conference games before falling to Biola.
The Eagles got out to a quick 3-0 lead in a first quarter dominated by slow-down offense. The Tritons came back with a fast-break goal in the second, but More >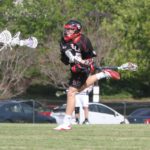 February 19, 2012 – The Biola University men's lacrosse team cruised to a 24-3 win over Cal Lutheran in their first SLC D2 conference game of the season. The win is the team's second in a row, following a 17-0 win in a scrimmage against Redlands on February 18.
The Eagles scored early and often, jumping out to a 7-0 lead after the first quarter. A short-handed Cal Lutheran squad got on the board with a goal in the second, but Biola's offense kept on rolling, with seven more goals in the second More >